Steering Through Tough Times Together
Virtual and Hybrid Events – how to keep your business moving forward despite COVID-19
We're all facing extraordinary challenges right now and it probably feels like an uphill battle to keep your organization on track, let alone moving forward. In-person meetings and events are essential for your community and yet, for now, these are no longer possible.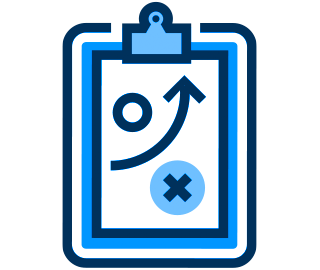 So, where do you go from here?
Happily, there is good news. Despite these difficult times, you can still bring your people together through virtual and hybrid events. Possibly, these are new to you but they're certainly nothing new for us.
Just like in-person events, you can bring people together locally and globally, share information and learn. Virtual and hybrid events allow you to serve your members, highlight your organization as a leader, and generate revenue.
At Aston Events & Communications, we've been supporting our clients with virtual and hybrid events since the technology made it possible. Indeed, for many businesses, this has been an integral part of their business strategy for some time.
Virtual and Hybrid Events – the Way Forward
There's never been a greater need for your community to work together for a common purpose. And yet, before you can focus on your goals you must find a new way of working, and all this in the middle of a crisis.
Leave the new way of working to us
Aston Events will support you with the thinking, planning and delivery of your virtual and hybrid events strategy, helping you to keep your community engaged and connected.
Virtual Events – As a result of COVID-19, you probably know that a virtual event enables the participants to interact online in a virtual environment, rather than meeting in a physical location. Virtual events provide a highly interactive experience as powerful as their face to face counterparts.
Hybrid Events – A hybrid event combines all elements of an "in-person" event with a "virtual" online component, as they enable physical attendees to interact with online participants. Even before COVID-19 hybrid events were growing in popularity as a means of supporting increased participation at business events.
As the immediate impact of COVID-19 starts to lessen, we believe hybrid events will be the new standard for all business events, as large in-person gatherings won't be possible for the foreseeable future.
How We'll Support You in these Challenging Times
The right preparation and planning are essential. Here's how we can help you:
Preparing an event strategy that's flexible and can adapt to evolving needs

Creating the right team and sourcing the best tech platforms and services to support your unique needs

Developing a carefully balanced program schedule that responds to the realities of the online experience

Understanding the attendee experience and keeping them engaged

Supporting your partners and sponsors and respond to their needs

Ensuring the delivery of a seamless, professional virtual event that showcases your organization at its best

Conducting a post-mortem to aid in the planning and delivery of your future events